Power Up Thixogrease Printable Technical Data Sheet
Power Up Thixogrease MSDS Sheet
Thixogrease, the new generation, multi purpose grease from Power Up, provides superior protection in the boundary lubrication regime.  Thixogrease is ideal for applications where high loads, extreme pressure or high temperature cause serious metal to metal contact and wear.  Superior water wash resistance and rust corrosion inhibition allow Thixogrease to excel in areas where conventional greases fail.  Thixogrease is made of a unique base which offers minimal oil separation or hardening and demonstrates excellent compatibility with many traditional soap oil greases.

The primary benefit of Thixogrease is to reduce the friction caused by asperity (metal to metal) contact in the boundary lubrication regime.  It is designed for grease filled applications where high temperature, extreme pressure, water and corrosion are common conditions.
Primary Benefits of Thixogrease:
Thixogrease reduces ultrasonic wear noise which relates directly to lower component wear
The high dropping point (570⁰F) and temperature pumpability of Thixogrease allow for a wide operating temperature range of 0⁰F to 480⁰F (-18⁰C to 250⁰C)
Thixogrease is formulated with rust and corrosion inhibitors to withstand contamination and protect critical components
Exceptional water wash resistance allows Thixogrease to work in marine, pulp and paper, and similar applications
Thixogrease has outstanding shear stability, minimizing relubrication requirements
Thixogrease is ideal for use in centralized lubricating systems due to its excellent pumpability

This product from Power Up Lubricants is formulated entirely of a Thixotropic complex and unlike conventional grease, offers virtually no chance of oil separation or hardening.

Thixogrease will not melt down into fluid at temperatures approaching 570˚F (300˚C), outperforming most soap-based greases by 20%.  It maintains its soft, smooth and greasy texture even when cooled and will not harden.  It remains highly effective at 0˚F (-18˚C) and withstands low temperature torque tests to -40˚F (-40˚C).
Reduced Equipment Wear
Comparison tests of pressure performance and wear protection show Thixogrease to have unsurpassed EP lubricating properties, withstanding over 5 times greater pressure and up to a 45% reduction in scoring of metal surface, maximizing life expectancy of bearings.  A microscopic layer of Thixogrease has proven effective in heavy unit loading up to 200,000 PSI, which means exceptional protection.
Superior Grease Performance
These graphs illustrate that Power Up Thixogrease and its' propriatary Overbased Calcium Sulfinate formula outperforms Aluminum, Lithium, Calcium, Bentonite (clay), and Poly Urea base or complex greases (below) in all major categories of compatibility, high temp performance, anti-wear protection, rust protection, corrosion protection, extreme pressure and resistance to water wash. 

Power Up Thixogrease gives you the flexibility of using a complete formulated multi-purpose grease no matter what the application.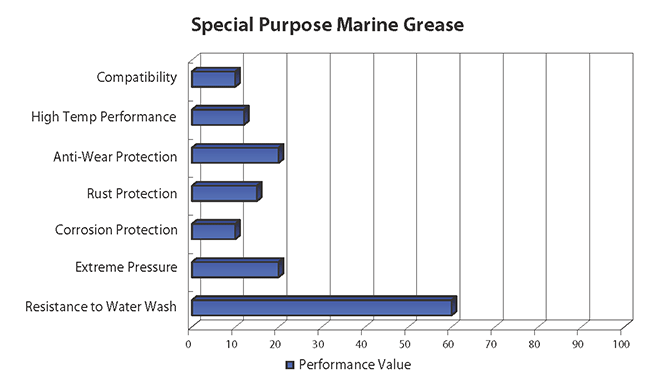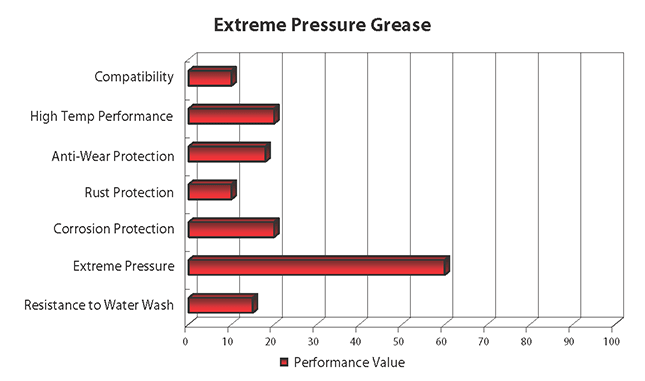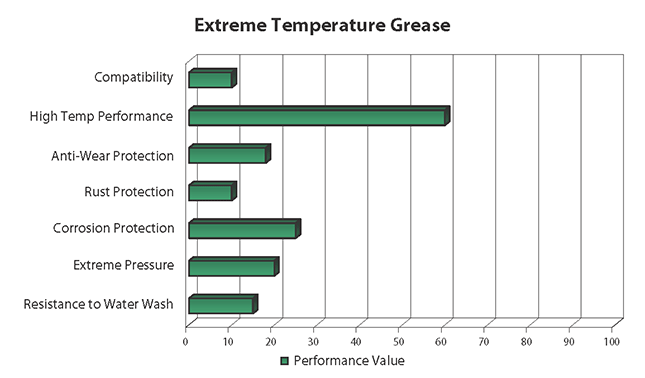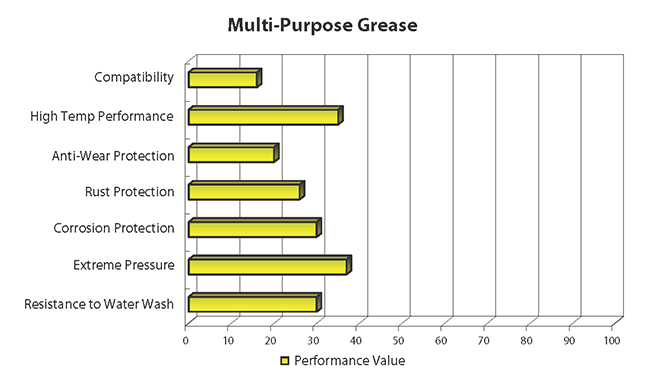 Independent tests have concluded Thixogrease to be superior in all categories.  These tests were regulated by NLGI, the National Lubricating Grease Institute and ASTM, the American Society for Testing Materials.  They confirmed that Thixogrease is highly efficient for use in centralized grease systems and offered superior performance in applications including industrial, automotive, marine, farming and mining.

Thixogrease has the unique ability to maintain its integrity and effectiveness even in the presence of contaminating soap-based greases.  Results from ASTM's Salt Spray test showed water resistance of up to 20 times greater than conventional greases.
Thixogrease is Proven in ASTM Results!

Proven effective in heavy unit loading up to 200,000 PSI
Superior performance at elevated temperatures
Maintains consistancy over extended use, extreme pressure and heat
Highly compatible with residual greases
Excellent resistance to water and oxidation
Minimal contamination risk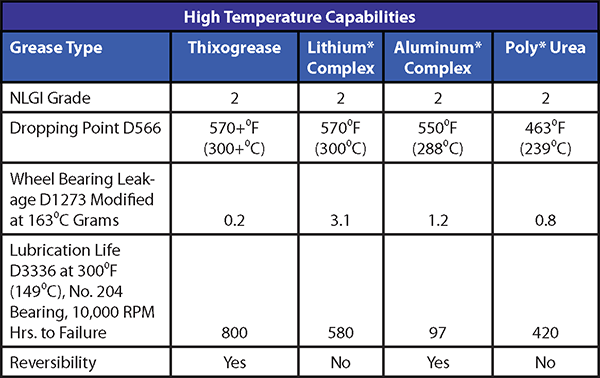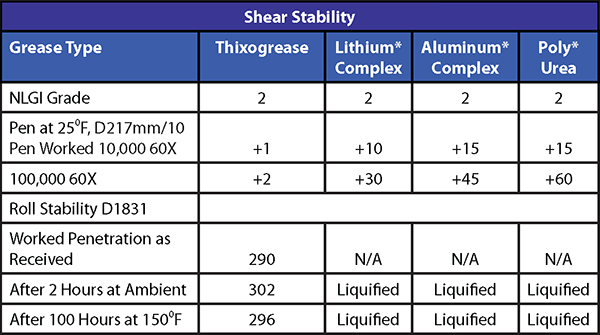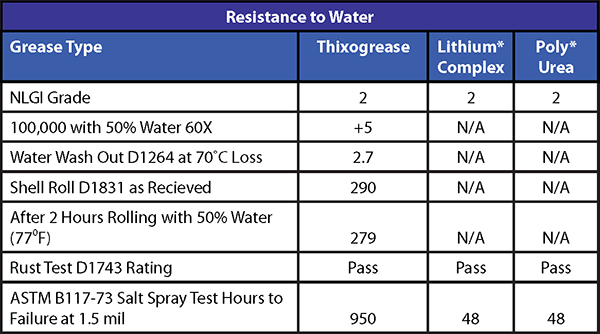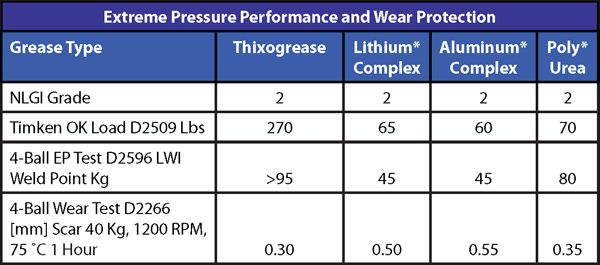 Picture 1: Steel balls welded together in standard 4 ball EP wear with traditional Lithium complex grease
Picture 2: Steel balls coated in Thixogrease remain unmarked and moving freely in 4 ball EP wear test with 4 times the load of the previous test.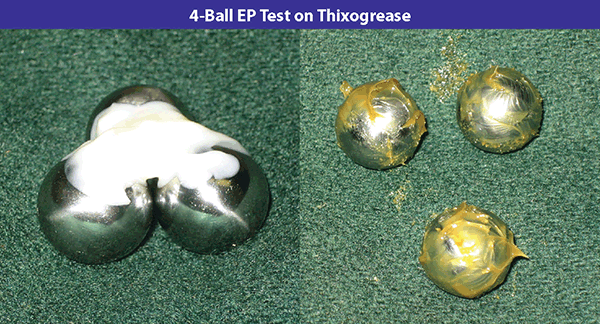 Thixogrease is currently available in the following grades:

NLGI No. 0 - Most suitable for centralized grease systems, this grease is readily pumpable and will not bleed excessively or age harden.
NLGI No. 2 - A multi-purpose grease when superior lubrication performance is required. Thixogrease No. 2 is successfully used in the industrial, automotive, marine, farming, mining, forestry and construction industries.
Thixo Tak 2 - Also available is a tackier version of Thixogrease for high speed applications where grease retention is required.
Technical Presentation on Power Up Thixogrease:
Thixogrease is available in the following convenient sizes:
10 Tube Carton - 425 gram (15 oz.) Cartridges
30 Tube Case - 425 gram (15 oz.) Cartridges
35 lb Pails
120 lb Kegs
400 lb Drums